Our EXCLUSIVE EXCURSION TOURS
Why not come try one of our new custom excursion tours, focusing on tailoring your specific needs from just two hours to two weeks!
Take this opportunity to see the best sunsets in Mallorca from the sea aboard any of our yachts. You will be able to appreciate the seascape of the Ballearics and capture wonderful images as the light changes.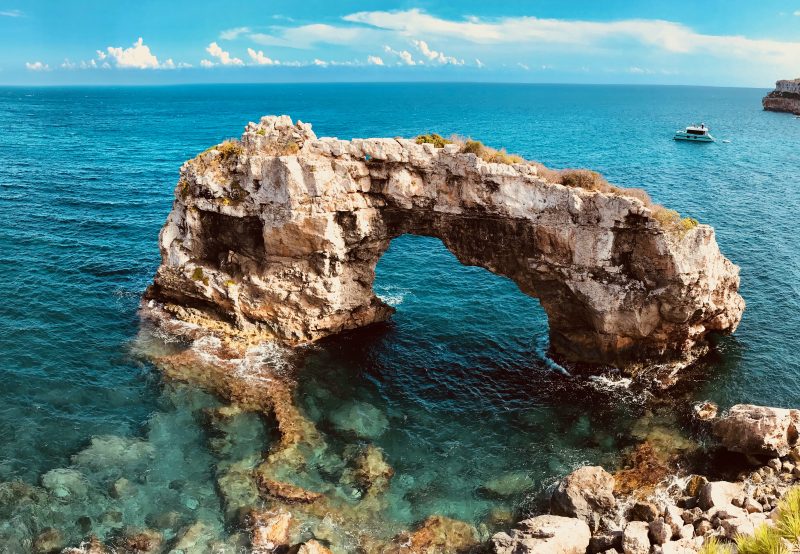 From finding hidden caves to witnessing the most fascinating and amazing rock formations, our scenic excursion tour is tailor made to the best and most popular attractions on the water. Our skippers and crew know all the hidden gems on the island. We can provide Snorkel kits, Paddle boards and Seabobs and Water Toys and Personalised Pictures of your Excursion. We ensure you get the best out of your magical experience.   Enquire within and book your highlight of your vacation, guaranteed! 
Romantic Sunset Excursion
Whats better than romancing on the Mediterranean sea with your loved one? Peace of mind, beautiful scenery and a sunset to end  your day and as a prelude to a wonderful evening. A truly beautiful experience to make your holiday one to remember. Includes; Champagne on Ice, Romantic Dinner options, from our specially selected menus, or even the option to hire a personal chef and  Personalised Pictures of your Excursion. We have you covered, no request is too big, we pride ourselves on creating a unique, unforgettable experience which you will remember forever.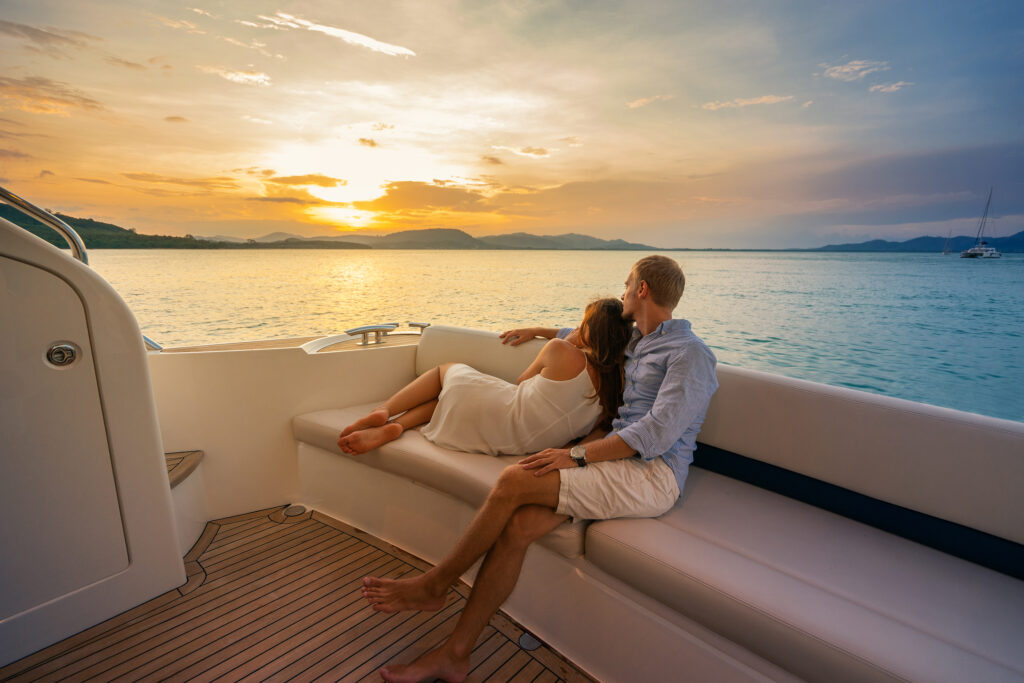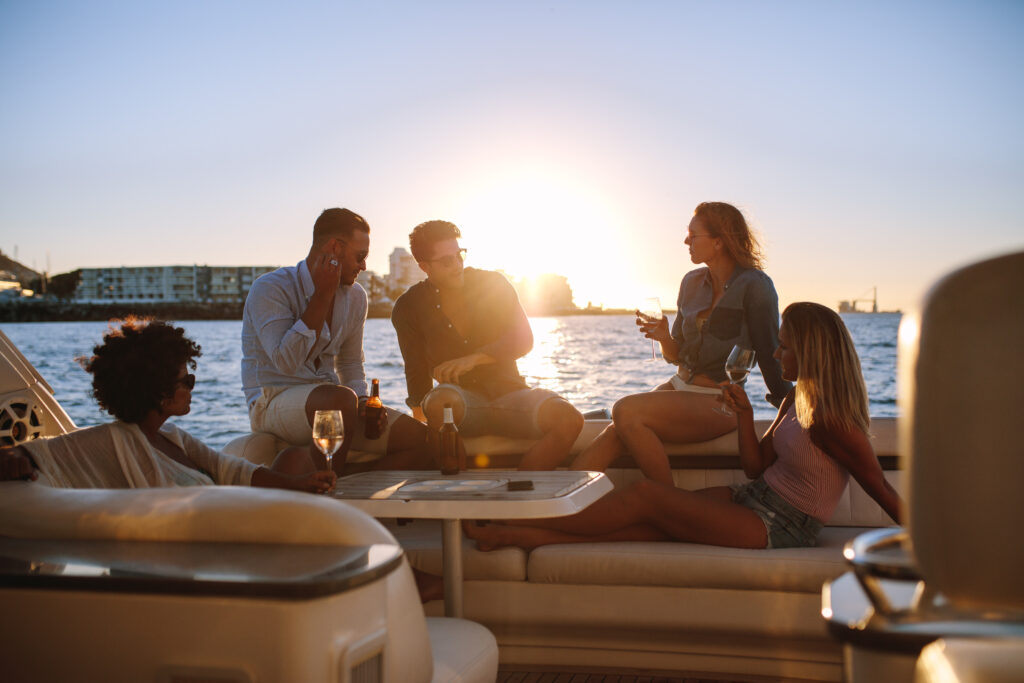 PARTY CELEBRATION EXCURSIONS
Do you have an event or occasion to celebrate? Charter one of our boats to make it a celebration to remember. Our team will personalise your event with our specialised food menus,  decorations and plenty of drinks on ice so you can party in style.  Includes; Champagne on Ice with Glasses, Skipper Fee, Fuel Fee, Music and light snacks, Snorkel and masks, Personalized Pictures of your Excursion.
Get ready to have some fun on our family friendly charters. Fun for both adults and children, we can provide you with inflatable toys, Seabobs, Snorkel kits, Water-skis and Wakeboards. Our experienced crew will entertain you with lots of great sports and activities in a safe environment. And while the kids are playing the adults can enjoy the beautiful scenery accompanied by our on board lunch from our specially selected menus with wine pairings. Our charters provide something enjoyable for the whole family. Also included is Personalised Pictures of your incredible excursion.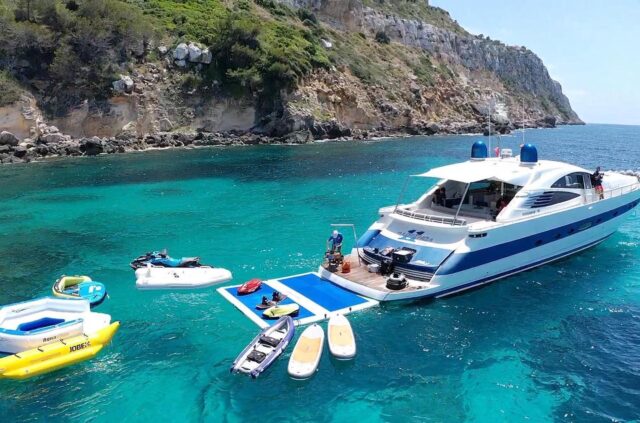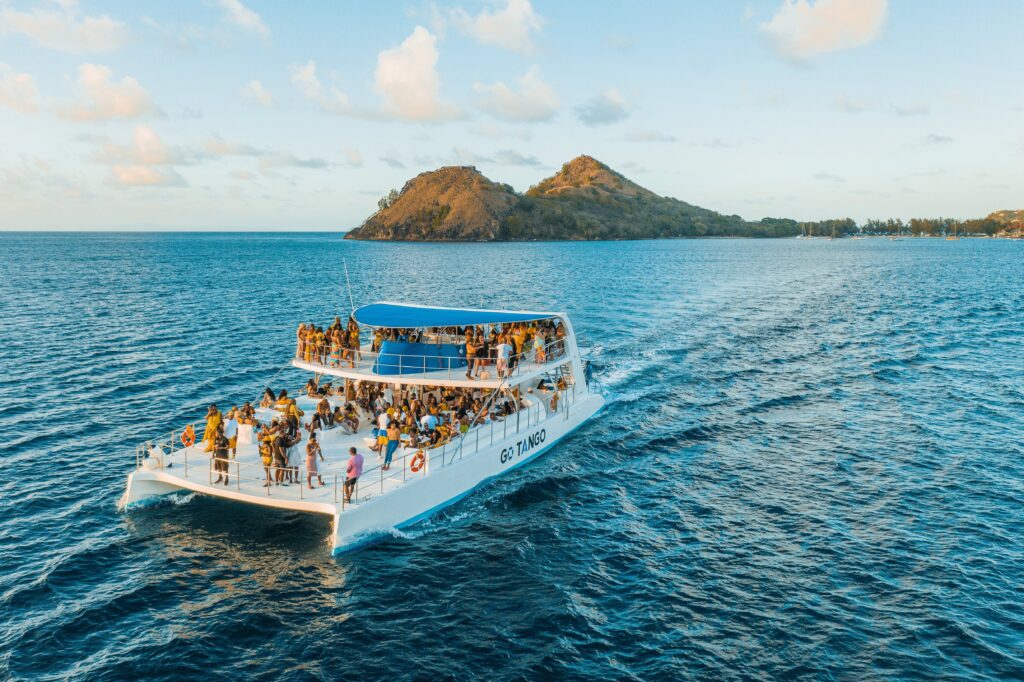 GROUP AND CORPORATE EXCURSIONS
Here at Boat Charter Mallorca we know how to throw a party. Charter one of our Super Yachts or Catamarans for your large scale event. Our dedicated team will work with you to tailor and plan your event. We will hire the catering team, private chefs,  organise drinks and bar, why not hire a DJ? Great for corporate events, charity events, special birthdays and more. 
overnight & long duration Excursion
One day not enough? We hear you. There is no better way to truly explore the Spanish islands than on board a yacht. We can tailor your holiday to visit other islands such as Ibiza, Formentera and Menorca. Our on board crew will prepare breakfast, lunches and dinners, and overnight will stay in their own quarters. For a truly immersive experience you can turn your trip into a vacation.